Heat Sink Aluminum Enclosure Custom | Famos Tech
Product Detail
Product Tags
Why does aluminum alloy heat sink enclosure become so popular?
Now many electronic products enclosures or shells are mostly made of aluminum alloy, rather than non-metallic materials. Why?
Aluminum alloy shell is more durable and has better heat dissipation effect. Therefore, aluminum alloy shell customization manufacturers are also constantly improving their own quality, Famos Tech heat sink enclosure mostly has bright and corrosion finishes after anodizing production, Black and silver are widely used in every industry, our sandy production provides the products with matt elegant and luxury surface effect.
As a reliable manufacturer and supplier of heat sink enclosures, we offered the best quality heat sink enclosure to each of our customers.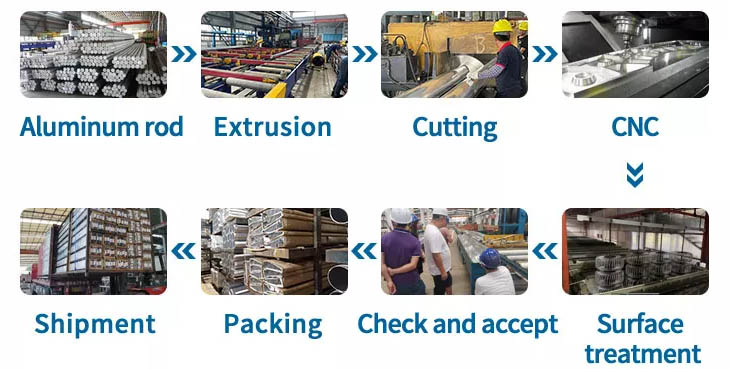 Aluminum Heat Sink Enclosure ︱Shell Types
According to aluminium heat sink enclosure shape or structure, normally have below types:
1.One piece without flange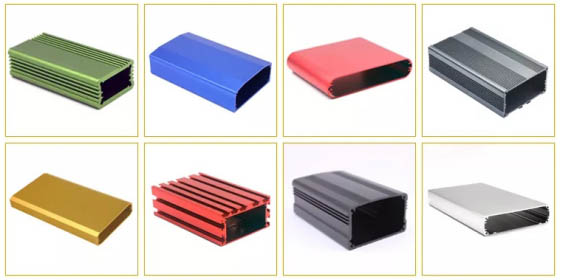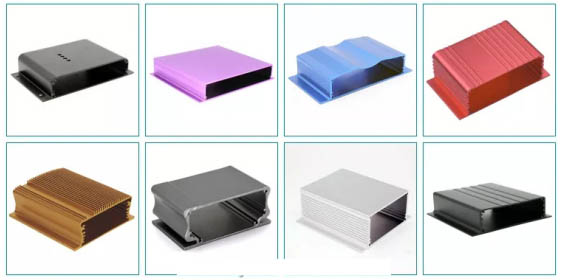 3.Split type without flange
Heat Sink Aluminum Enclosure Customization Options
Get Fast Sample With 4 Simple Steps
Custom Heat Sink Aluminum Enclosure Professional Manufacturer
Famos Tech have a professional shell R&D team, which focus on the design of shell structure and appearance, respond to design requirements quickly, provide original design or secondary design that can be used in production.
We have many processing equipments such as CNC, extrusion machine, die cast machine,cold forging maching, skiving machine,laser cutting, sheet metal bending, punch, etc., which can be used for mass production or sample customization to ensure high quality products and high efficiency work output.
We have advanced surface treatment equipment, full-automatic anodic oxidation treatment line, full-automatic sandblasting machine, five axis grinder, etc., which can comprehensively control the quality of surface treatment.
Famos Tech master all process technology to produce perfect heat sink aluminum enclosures for our customers.
Custom Your Extruded Heat Sinks
Famos Tech Is Heat Dissipation Expert
Famos focus on heatsink ODM & OEM for over 15 years, our heat sink factory customizes and wholesale bulk extruded aluminum heat sinks, designed and produced more than 5000 different shape heatsinks. If you have any heat sink requirements, welcome to contact us.
---
---
Write your message here and send it to us