Copper Pin Fin Heat Sink Custom | Famos Tech
Product Detail
Product Tags
Copper Pin Fin Heat Sink Advantages:
1. Copper has better heat dissipation, because the thermal conductivity of copper is 401 (W/mk) and that of aluminum is 237 (W/mk).copper pin fin heat sink cooling faster than aluminum.
2. Copper has a purplish red luster, high reflectivity and oxidation resistance.
Copper Pin Fin Heat Sink Display:
Copper Pin Fin Heat Sink Application Scenarios
Copper pin fin heat sink widely used in electronics products, especially used in mother boards. see below picture.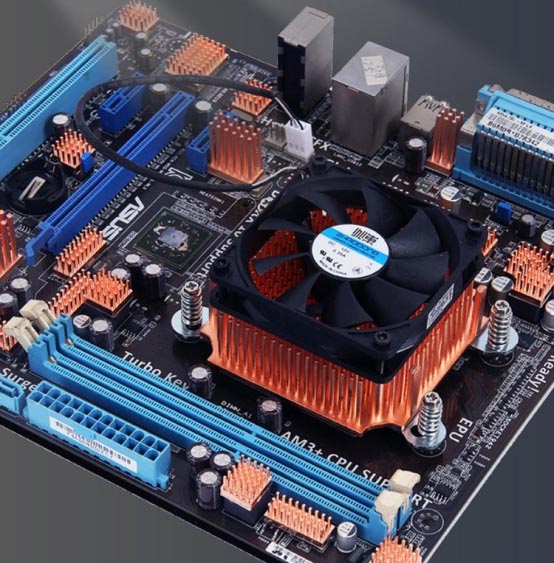 Get Fast Sample With 4 Simple Steps
Copper Pin Fin Heat Sink Leading Manufacturer
Famos Tech was founded in 2006, over 15 years rich experience in thermal solution industry, we own different mechanical equipment to complete different producing process.
More than 10 thermal solution experts and 50+ master engineers working in research & develop department.
Supply OEM & ODM service, is your best heat sink provider.
Custom Your Pin Fin Heat Sink
Custom pin fin heat sink professional designer
 We have more than 10 rich-experienced design engineers whom are in heat sink, whether you already have heat sink design file, or you only have a concept, Famos Tech is here to support you from design to mass production, free design and free samples for you to start your project.
 Just contact us and let us know your detailed requirements, our heat sink designer can fast complete the heat sink design , if you already have a design file, our heat sink designer can help you optimize it to get optimal heat dissipation performance and save material cost. 
---
---
Write your message here and send it to us