In today's world of advanced technology, customized heat sink is an essential component in the electronics industry. A custom heat sink is a device that efficiently transfers heat from the electronic component to the surrounding air. We custom heat sink from design to production, we offer design assistance, process assessment, prototype rapid making, free sample for testing and confirmed products manufacturing. Famos Tech as a leading custom heat sink manufacturer, we can do OEM & ODM service, one-stop thermal solution, is the professional and reliable heat sink manufacturer.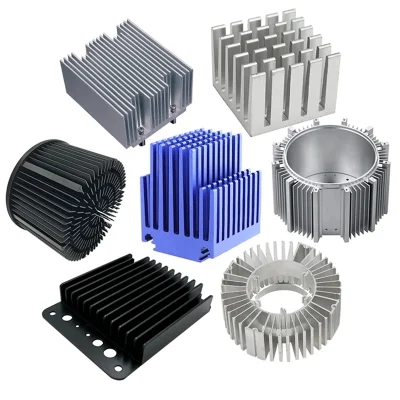 Best Custom Heat Sink Manufacturer,factory In China
Famos Tech is custom heat sink professional designer & manufacturer, we can ensure that you have the best thermal solution based on your system structure and thermal requirements, from prototype to mass production, we provide one-stop service.
Don't you find the custom heat sink you need?
As a global leading heatsink provider, Famos Tech can provide different shape heat sinks to meet your requirements.
Just tell us your detailed requirements. The best offer will be provided.
Custom Heat Sink Procedure of Our Company
Custom heat sinks from our company, we will strictly follow this procedure to supply excellent quality products and save cost for customers.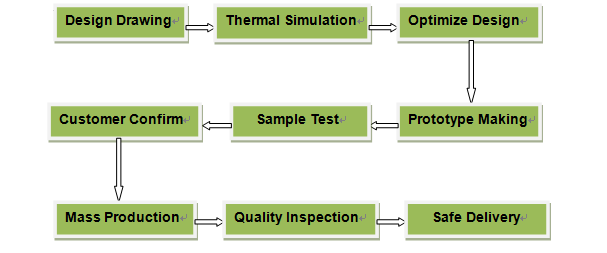 Why Choose Us As Your Heat Sink Customization Supplier ?
Have a Special Requirement to Custom Heat Sink ?
Generally, we have common heat sinks products and raw materials in stock. For your special demand, we offer you our customization service. We accept OEM/ODM. For an accurate quotation, you need to tell us the following information:
Custom Heat Sink Leading Manufacturer
Famos Tech as a leading heat sink manufacturer, provide OEM & ODM customize service , focus on custom heat sink over 15 years,will help you resolve your heat dissipation requirements, We are professional thermal solution provider, we can recommend and design for you, from prototype heat sink to mass production ,one stop service and supply heat sink samples free for you testing.
We have many processing equipments such as CNC machine, extrusion machine, cold forging machine,skiving machine,die casting machine,laser cutting, sheet metal bending, punch, etc., which can be used for mass production or  sample customization to ensure high quality products and high efficiency work output.
We have advanced surface treatment equipment, full-automatic anodic oxidation treatment line, full-automatic sandblasting machine, five axis grinder, etc.can do Mill finishing, Anodized, Electroplating, Powder coated, Painted, Silver matt, Sand blasted, PVDF etc. which can comprehensively control the quality of surface