Cold forged heat sink is a type of heat sink manufactured using metal cold forging technology, cold forging process is usually used to manufacture high-strength and high-precision parts. Compared to traditional hot forging processes, cold forging processes are carried out at room temperature, without the need to heat metal materials to high temperatures. The parts produced have higher density, higher strength, better wear resistance, and better surface quality.
Best Cold Forged Heat Sink Manufacturer,factory In China
Famos Tech is cold forged heat sink professional designer & manufacturer, we can ensure that you have the best thermal solution based on your system structure and thermal requirements, from prototype to mass production, we provide one-stop service.
Cold Forged Heat Sink Examples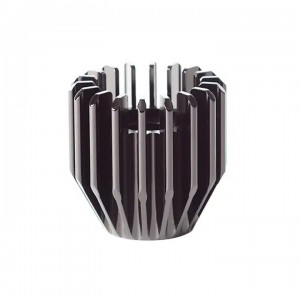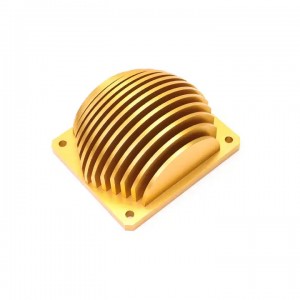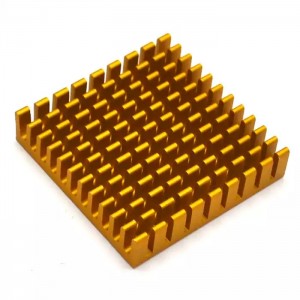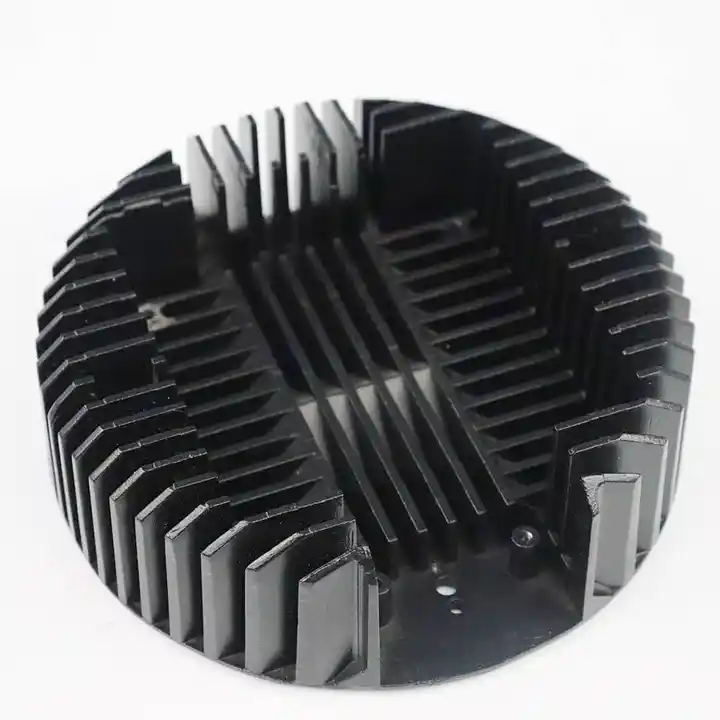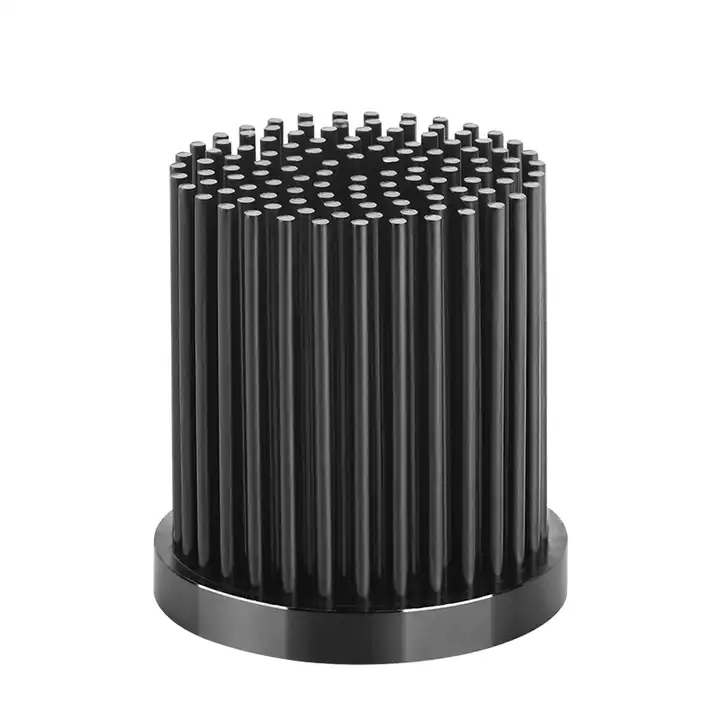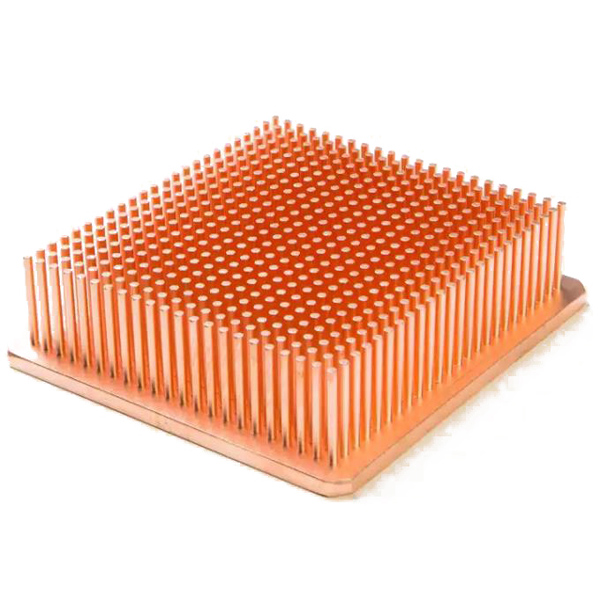 Copper Cold Forged Heat Sink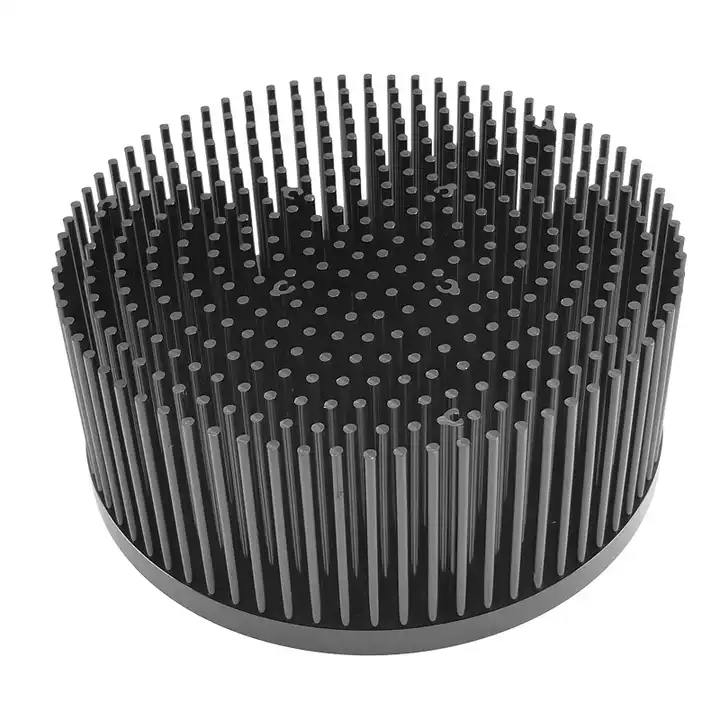 Cold Forging Pin Fin Heat Sink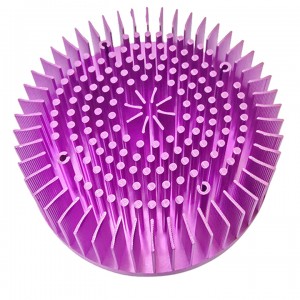 Cold Forged Anodized Heatsink
Don't you find what you are looking for?
As a global leading heatsink provider, Famos Tech can provide different shape heat sinks to meet your requirements.
Just tell us your detailed requirements. The best offer will be provided.
Cold Forged Heat Sink Manufacturing Process
The manufacturing process of cold forging heat sink mainly includes the following aspects:
1. Principle: The manufacturing process of cold forging heat sinks involves cold forging metal plates or billets at room temperature, and plastic deformation of the material is achieved under conditions such as cold and hot alternation, stretching, and compression to obtain the desired shape of the heat dissipation fins.         
2. Equipment: The processing equipment for cold forging heat sinks mainly includes hydraulic cold forging machines, contour grinding machines, cutting machines, etc. Among them, hydraulic cold forging machine is the most important equipment in the production process of cold forging heat sink, used to process metal billets into the shape of heat sink.
3. Process flow: The process of cold forged heat sink usually includes the following steps: raw material selection, cutting, cold forging forming, contour processing, and testing. Among them, cold forging forming is the core step of the entire processing process, the metal materials are cut off and sent into the mold cavity of the cold forging machine. Under the action of strong pressure and a certain speed, the metal billet is forced to produce plastic deformation in the mold cavity, so as to become the required shape, size and mechanical properties of the heat sink.
4. Annealing treatment: Anneal the cold forged heat sink to achieve the desired structural state. The annealing temperature, time, and cooling method should be accurately controlled based on the type and requirements of the material.
5. Surface treatment: Perform surface treatment on the annealed heat sink, such as polishing, oxidation, etc., to increase its corrosion resistance and aesthetics.
6. Finished product inspection: Conduct quality inspection on the manufactured heat sink, including checking dimensions, appearance, weight, material composition, and physical properties.
Cold Forged Heat Sink Custom Detail Info As Below:
| | |
| --- | --- |
| Item Type | Cold Forged Heat Sink |
| Material | Aluminum/Copper |
| Size | Standard or customized size |
| Colors | Different Color Option |
| Shape | Follow the design |
| Thickness | Customized |
| Application | LED Lamp, Computer ,Inverter, Communication Device, Power Supply Equipment, Electronic Industry, Thermoelectric Coolers/Generator, IGBT/UPS Cooling Systems, Automobile etc. |
| Production Process | Aluminum/Copper rod—Cutting—Cold Forging Forming—Annealing treatment— Surface treatment—Cleaning— Inspecting–Packing |
| Finish | Anodizing, Mill finish, Electroplating, Polishing, Sandblasted, Powder coating, Silver plating, Brushed, Painted, PVDF, etc. |
| Deep process | CNC machining,drilling,milling,cutting,stamping,welding,bending,assembling,etc. |
| Tolerance | ±0.01mm |
| Length | Customized  |
| MOQ | Low MOQ |
| Packaging | Standard export packaging or as discussed |
| OEM & ODM | Available. our engineer can check and discuss your design, great help! |
| Free Samples | Yes, we can provide free sample |
| Delivery time | 15-25 days after sample confirmed & down payment, or negotiated |
| Port |  Shenzhen/Guangzhou Port |
Advantages of Cold Forged Heat Sink
Technological advantages: Compared to traditional manufacturing processes for heat sinks, the manufacturing of cold forged heat sink has the following advantages:
-It can be processed at room temperature without the need for heating, which can avoid problems such as deformation and oxidation that may occur during the heat treatment process.
-During the processing, the grain structure and microstructure of the material can be better controlled, which improves the compactness and stability of the material.
-The processing speed is faster, and it also saves energy and materials, which can significantly reduce production costs.
-The processed heat sink has higher density, higher strength, better wear resistance, and better surface quality,more stable structure, and can better meet the needs of various application scenarios
 Therefore, cold forged heatsinks are widely used in fields such as electronics, computers, communication, aviation, and automobiles, playing an important role in product heat dissipation
Why Choose Us As Your Heat Sink Supplier In China
Have a Special Requirement?
Generally, we have common heat sinks products and raw materials in stock. For your special demand, we offer you our customization service. We accept OEM/ODM. For an accurate quotation, you need to tell us the following information:
Famos Tech Is Heat Dissipation Expert
Famos focus on heatsink ODM & OEM for over 15 years, our heat sink factory customizes and wholesale bulk  heat sinks, designed and produced more than 5000 different shape heatsinks. If you have any heat sink requirements, welcome to contact us.