Liquid Cold Plate Heat Sink
Liquid cold plate heat sink is a device used for heat dissipation, especially suitable for high-power electronic products,the liquid-cooled plate are equipped with multiple channels, and cold water or other liquid flows through the channels to remove heat and achieve heat dissipation.The size and thickness of the liquid cold plate heat sink can be customized according to the heat dissipation requirements,  is usually used in applications where air cooling cannot meet the heat dissipation performance.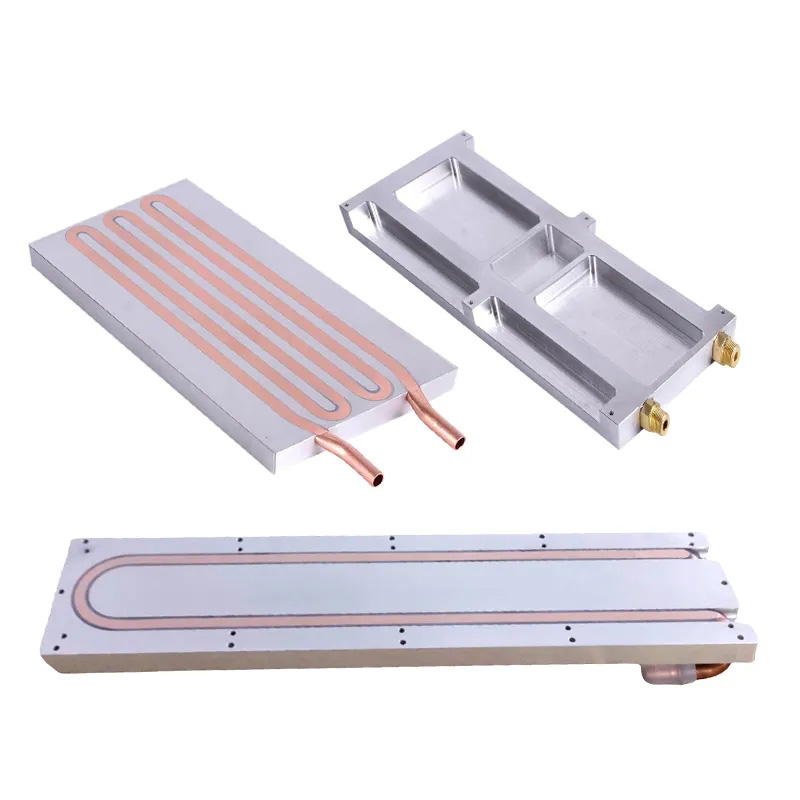 Best Liquid Cold Plate Manufacturer,factory In China
Famos Tech is cold plate heat sink professional designer & manufacturer, we can ensure that you have the best thermal solution based on your system structure and thermal requirements, from prototype to mass production, we provide one-stop service.
Cold Plate Heat Sink Examples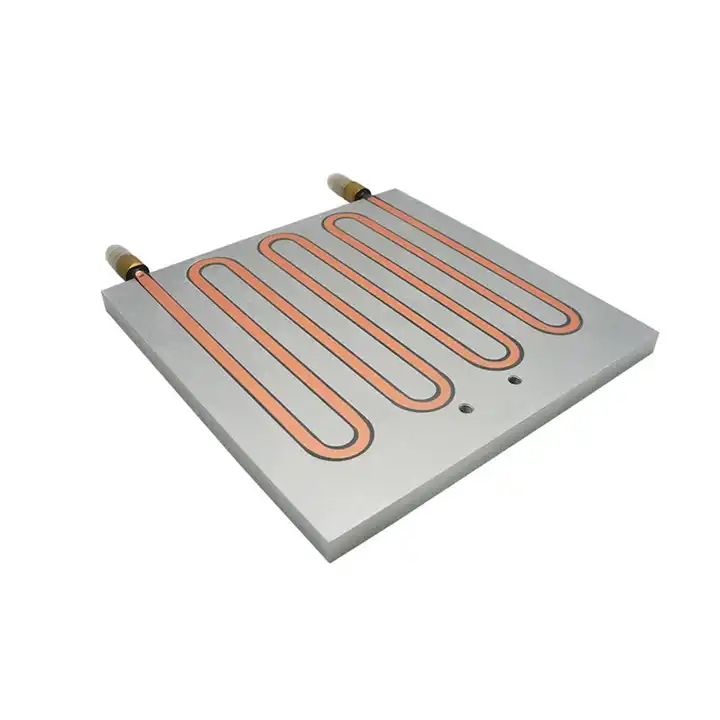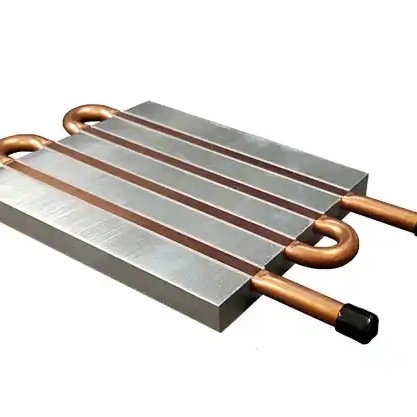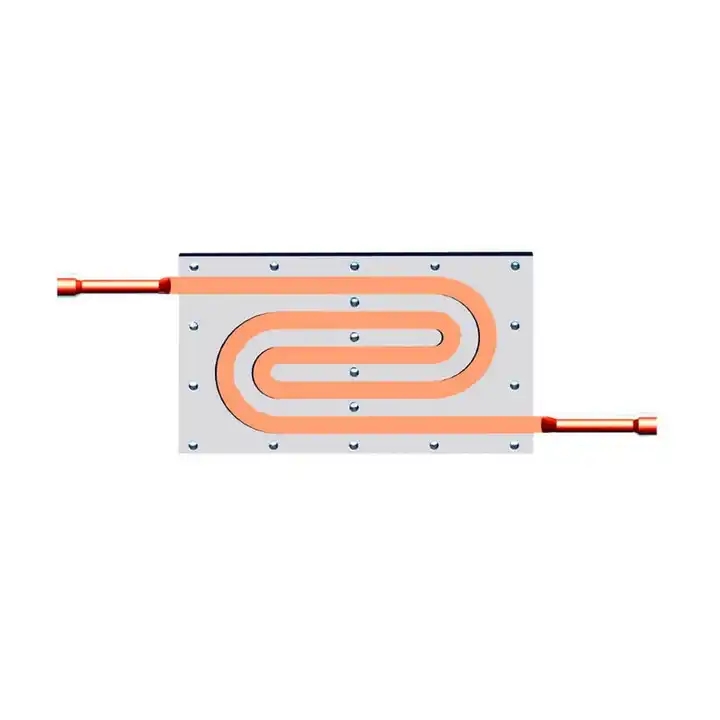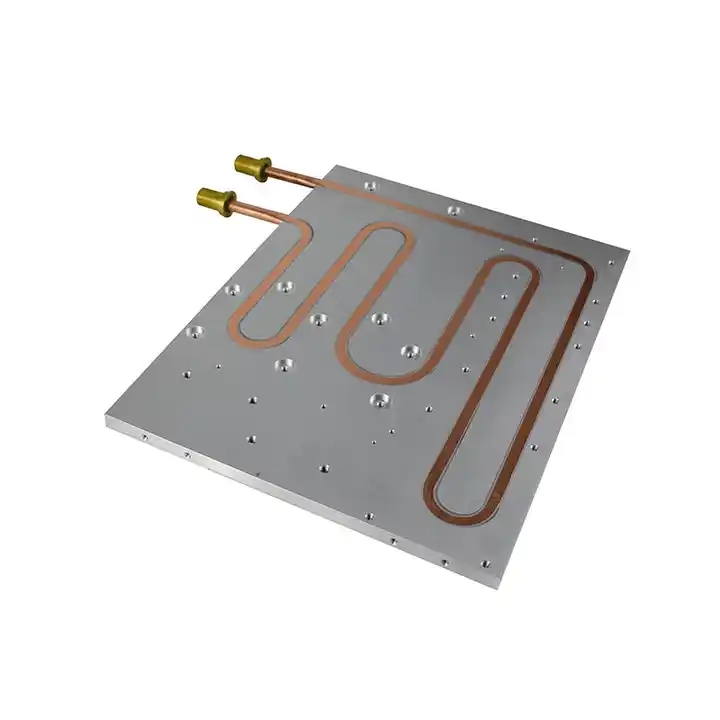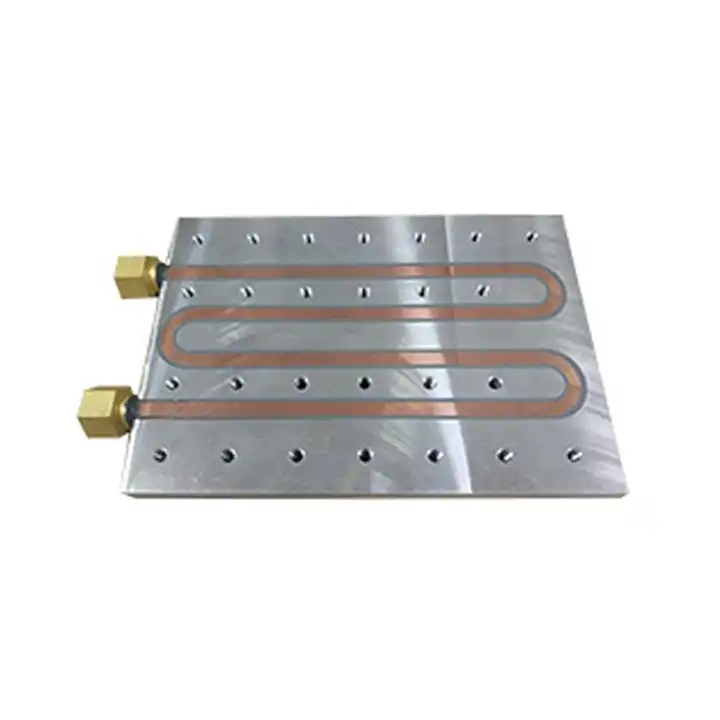 Liquid Cooling Cold Plate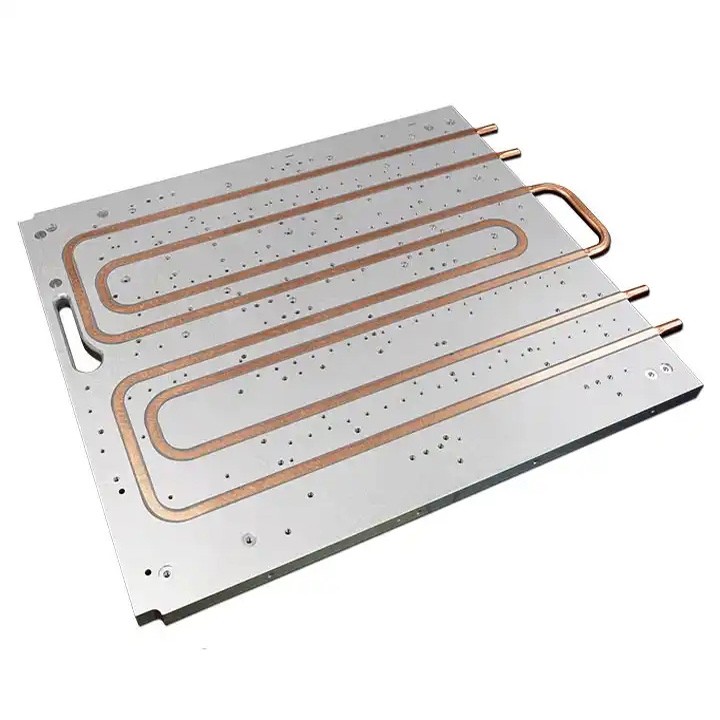 Don't you find what you are looking for?
As a global leading heatsink provider, Famos Tech can provide different shape heat sinks to meet your requirements.
Just tell us your detailed requirements. The best offer will be provided.
Liquid Cold Plate Heat Sink Principles
Liquid cooled plate heat sink is a type of heat dissipation device that uses fluid cooling  to transfer heat from the surface of high-power devices to water or glycol for the purpose of heat dissipation,The principle of water cold plate heat sink is to use the high thermal conductivity of water to transfer the heat from the heat  source to water, and then use the flow of water to take away the heat.
Liquid Cold Plate Heat Sink Characteristics
1. Good heat dissipation performance: Compared to conventional heat sinks, water-cooled plate heat sinks can better control device temperature and withstand higher power.
2. High reliability: The liquid cold plate heat sink itself has a simple structure and no vulnerable parts, which can operate stably for a long time without any faults.
3. Small footprint: The liquid cold plate heat sink is more space saving than the large chassis and fan heat dissipation system.
4. Low noise and low vibration: Compared to ordinary radiators, the low noise and low vibration of water cold plate  can provide a better user experience.
Liquid Cold Plate Heat Sink Manufacturing Process
The manufacturing process of cold plate heat sink mainly includes the following aspects:
(1) The thermal design engineer provides design drawings for the water-cooled plate;
(2) Select the substrate and use a cutting machine to cut it into suitable sizes;
(3) According to the design drawings, perform CNC machining, slotting, and drilling;
(4) Embed the liquid cold pipe into the aluminum cold plate;
(5) Fill in epoxy resin for bonding, enhancing reliability;
(6) Perform post processing, such as flying surfaces, tapping teeth, etc
Cold Plate Heat Sink Leading Manufacturer
Our company adheres to scientific research and development as the foundation, and designs water cooling and heat dissipation solutions based on customer needs. Each set of solutions has scientific thermodynamic analysis, providing strong theoretical support. Through professional simulation calculations and Combining with customer actual requirements, we strive to deliver the most perfect products to customers.
Our company has multiple professional production lines, which can provide one-stop services from design, production, and sales for high power and high density semiconductor water-cooled heat dissipation according to customer needs. The products are widely used in industries with cooling needs such as communication, laser, medical, electric vehicles, power supplies, military industries, and many others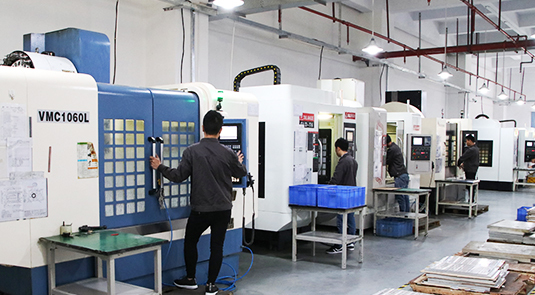 Why Choose Us As Your Heat Sink Supplier In China
Have a Special Requirement?
Generally, we have common heat sinks products and raw materials in stock. For your special demand, we offer you our customization service. We accept OEM/ODM. For an accurate quotation, you need to tell us the following information:
Famos Tech Is Heat Dissipation Expert
Famos focus on heatsink ODM & OEM for over 15 years, our heat sink factory customizes and wholesale bulk heat sinks, designed and produced more than 5000 different shape heatsinks. If you have any heat sink requirements, welcome to contact us.