Aluminum Extruded Heat Sink Custom | Famos Tech
Product Detail
Product Tags
Extruded Aluminum Heat Sink Custom
If you already have a design for your heat sink extrusions, we can help you manufacture them, just send us your design file, we can according to your design to produce precise measurement heatsinks.
If you don't have a design for aluminium heat sink , only have a concept,no worry, just tell us the following information:
1. what device do you need the heat sink?
2. How much space does your device have for the aluminum heat sink?
3. What is area size of the heat source ?
4. What shape do you want for the aluminum heatsink ?
5. What is the maximum temperature of the heat source ?
6. What is your target temperature ?
We are professional thermal solution provider, we will recommend and design for you, from prototype heat sink to mass production ,one stop service, supply aluminum heat sink samples free for you testing.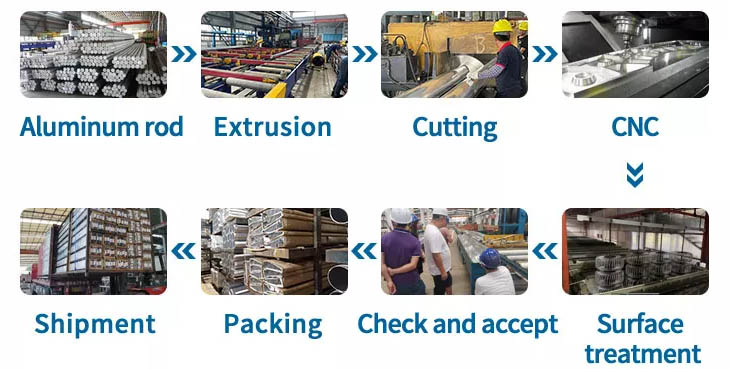 Get Fast Sample With 4 Simple Steps
Optimal Design of Extruded Aluminum Heat Sink
Our engineers use CFD computer software to create the thermal modules and simulations,it allows you to create a thermal Imaging of your application for detailed analysis. from the analysis, it becomes easy to establish the specific extruded heat sink you need based on performance.
Active & Passive Aluminum Extruded Heat Sink
Ordinarily, extruded aluminum heat sinks are available in two primary types, which include active and passive heat sinks
Passive heat sink is natural convection by the heat sink fins without a fan or other external cooling method.
Active heat sink is a heat sink with forced convection by external cooling method, such as with a fan , when the passive heat sink cant achieve the target , then we can use a active heat sink to meet the heat dissipation requirements.
Custom Your Extruded Heat Sinks
Famos Tech Is Heat Dissipation Expert
Famos focus on heatsink ODM & OEM for over 15 years, our heat sink factory customizes and wholesale bulk extruded aluminum heat sinks, designed and produced more than 5000 different shape heatsinks. If you have any heat sink requirements, welcome to contact us.
---
Previous:
---
Write your message here and send it to us