Custom Heat Sink Aluminum-Heat Sink Manufacturer | Famos Tech
Product Detail
Product Tags
Custom Heat Sink Aluminum Alloy Material
The heat sink material refers to the specific metal material used for the heat sink. Each material has different thermal conductivity, which is arranged from high to low, namely silver, copper, aluminum and steel. but silver and copper is more expensive, and pure aluminum is too soft to be used directly, so Custom heat Sink the most common and cost effective material is aluminum alloy. It have enough hardness and light weight.
For ordinary users, the aluminum alloy heat sink is enough to meet the heat dissipation requirements. The common aluminum alloy materials are 6061 and 6063 , which have good heat dissipation effects. If need better heat dissipation effects, we often use aluminum and copper combination material.
Custom Aluminum Heat Sink Design Considerations:
If you only have an idea of custom aluminum heatsinks, it is very important to consider several factors as below: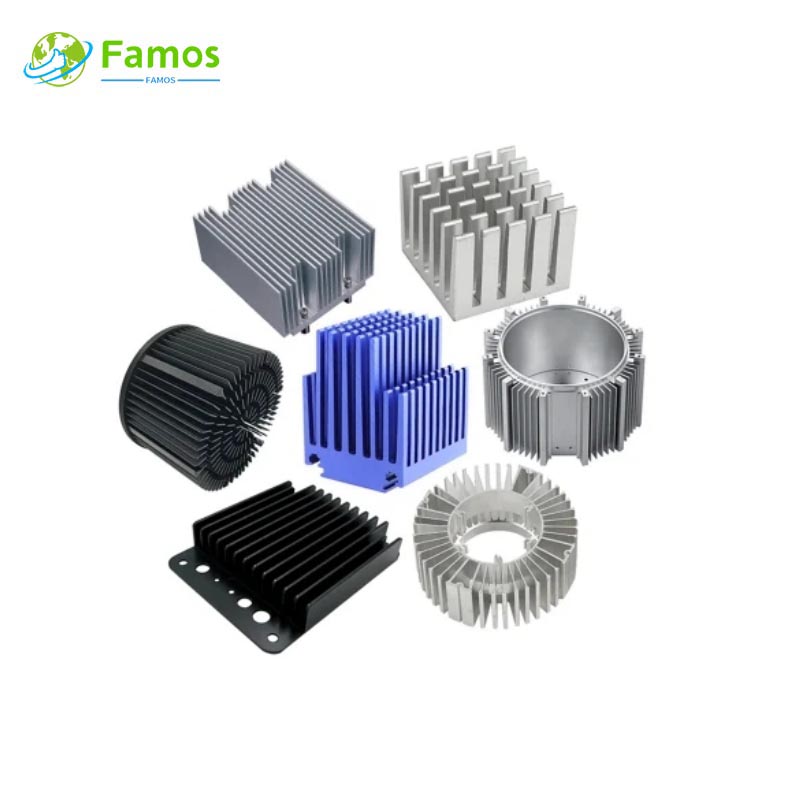 Get Fast Sample With 4 Simple Steps
Custom Aluminum Heat Sink Common Process
We will according to your requirements choose the best custom heatsink process for your thermal solution
Custom Aluminum Heat Sink OEM & ODM service
Famos Tech as a leading heat sink manufacturer, provide OEM & ODM customize service , focus on custom heat sink over 15 years,will help you resolve your heat dissipation requirements, We are professional thermal solution provider, we will recommend and design for you, from prototype heat sink to mass production ,one stop service, supply aluminum heat sink samples free for you testing.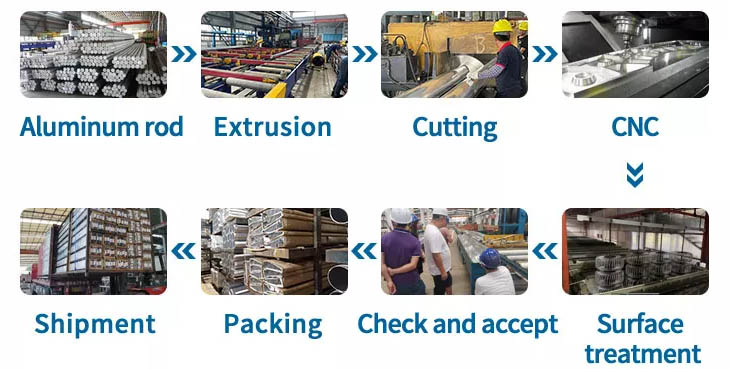 We have many processing equipments such as CNC, laser cutting, sheet metal bending, punch, etc., which can be used for mass production or sample customization to ensure high quality products and high efficiency work output.
We have advanced surface treatment equipment, full-automatic anodic oxidation treatment line, full-automatic sandblasting machine, five axis grinder, etc.can do Mill finishing, Anodized, Electroplating, Powder coated, Painted, Silver matt, Sand blasted, PVDF etc. which can comprehensively control the quality of surface.
Custom Your Extruded Heat Sinks
Famos Tech Is Heat Dissipation Expert
Famos focus on heatsink ODM & OEM for over 15 years, our heat sink factory customizes and wholesale bulk extruded aluminum heat sinks, designed and produced more than 5000 different shape heatsinks. If you have any heat sink requirements, welcome to contact us.
---
---
Write your message here and send it to us