Pin Fin Passive Heat Sink Custom | Famos Tech
Product Detail
Product Tags
Passive Heat Sink & Active Heat Sink
Passive heat sink and active heat sink are two different cooling methods. The passive heat sink is usually a heat sink made of metal materials. It does not need external energy to drive, but relies on the physical principle of the heat sink to dissipate heat.
Active heat sink can improve the air flow speed through the internal motor or fan, so as to dissipate heat more effectively. The performance and structure of the two are different. Choosing the appropriate heat dissipation mode according to the specific situation can effectively improve the operation stability and life of the electronic equipment.
Pin Fin Passive Heat Sink Working Principle
Pin fin passive heat sink working principle is based on physical principles such as heat conduction, heat radiation and natural convection.
Heat conduction: The phenomenon of heat transfer inside a substance. The passive heat sink generally uses excellent heat transfer materials, such as aluminum, copper and other metals, to transfer the heat generated by the chip to the metal surface through the contact surface. The heat is quickly transferred to the heat sink by using the high thermal conductivity of the metal and the thermal contact area between the heat sink and the chip
Thermal radiation: Electromagnetic waves emitted from the surface of an object. The wavelength and intensity of electromagnetic waves radiated by different objects are different. The metal surface of the passive heat sink will radiate electromagnetic waves due to temperature, but because the radiation ability of the material surface of the heat sink is not as good as that of the black body, its contribution to heat emission is not very large.
Thermal convection: the transfer of heat through the surrounding air. Because the hot air is lighter than the cold air, the hot air will rise, and the cold air will flow from below to form convective heat transfer. The use of heat sink can increase the contact area between the surrounding air and the surface of heat sink, and improve the effect of convective heat transfer
Pin Fin Passive Heat Sink Features
Pin fin passive heat sink is a common radiator , which has the following characteristics:
1. Simple structure: The needle-shaped passive heat sink is usually composed of one or more needle-shaped metal material, which is simple in structure and easy to manufacture and install.
2. High heat dissipation efficiency: due to the large surface area of the needle-shaped heat sink, the heat dissipation efficiency is relatively high, which can effectively dissipate heat.
3. Mute: The pin fin passive heat sink has no fan, so it is very quiet and will not produce noise.
4. Convenient maintenance: Since the pin fin passive radiator has no moving parts, it does not need maintenance and has a long service life.
5. Wide scope of application: pin fin passive heat sink is applicable to heat dissipation of most electronic equipment and computer components, such as CPU, graphics card, etc.
Get Fast Sample With 4 Simple Steps
Pin Fin Passive Heat Sink Custom Manufacturer
As a professional manufacturer of pin fin heat sink, we have been committed to providing customers with the best quality products and services. Here are our factory advantages:
1. Advanced production equipment
We have advanced pin fin heat sink production equipment, which can meet the needs of mass production and customization. We continue to introduce and develop new technologies to continuously improve the quality and performance of our products.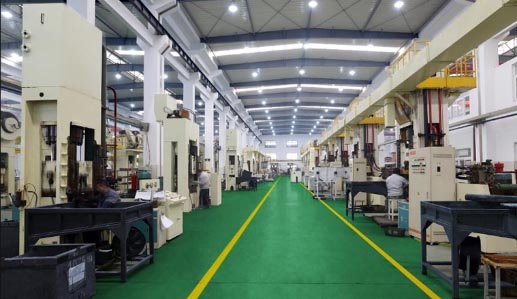 2. Strict quality control system:
In the production process of our products, we adopt a number of strict quality control measures, such as the quality control of the whole process, acceptance standards, and the cultivation of quality awareness of all staff, to ensure the accuracy and reliability of each product. Our radiator products have passed many international certifications, such as ISO 9001, ISO/TS 16949, etc.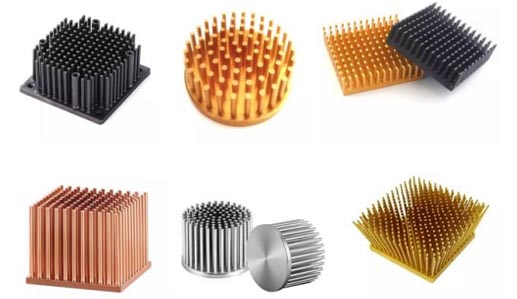 3. Efficient production capacity and fast delivery cycle:
In order to meet the needs of customers for fast delivery, we have established an efficient production planning and management system to ensure the reliability of delivery time. Our production capacity is large, and we can quickly process various large quantities of orders, and provide powerful customization services. Customers can choose different radiator sizes, materials, shapes and structures according to their needs.
Custom Your Pin Fin Heat Sink
Custom pin fin heat sink professional designer
 We have more than 10 rich-experienced design engineers whom are in heat sink, whether you already have heat sink design file, or you only have a concept, Famos Tech is here to support you from design to mass production, free design and free samples for you to start your project.
 Just contact us and let us know your detailed requirements, our heat sink designer can fast complete the heat sink design , if you already have a design file, our heat sink designer can help you optimize it to get optimal heat dissipation performance and save material cost. 
---
Previous:
Pin Fin Aluminum Heat Sink Custom
---
Write your message here and send it to us